New Ipswich

– 1st & 3rd Thursday @ 7:00 p.m. Contact Jay Hopkins 878-3342
Peterborough:
1st, 2nd & 3rd Sunday @ 6:30 p.m. Contact Barry Rhodes 554-2773
Jaffrey
:
1st & 3rd Monday @ 7:00 p.m.
Contact Toby or Susan Sperry 532-9514
Youth Group Fridays 6:30 (

except for 1st Friday of the month

)
See the Ministries Page for more details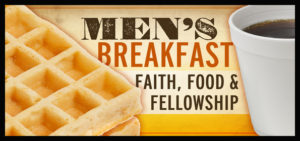 The third Saturday of each month
in the Beautiful You Room
&
Sunday mornings @ 9:45

Welcome to Jaffrey Bible Church website. We are honored that you have chosen to visit our site and if you are in the Monadnock Region, we would love to have you drop by Jaffrey Bible Church on Sundays at 10:30 for one of our services. Jaffrey Bible Church exists to help those who attend to be "Fully committed followers of Jesus Christ while leading the lost to Him." Our desire is to see people come to know Christ and then mature in their walk with Him so that they can be involved in the joy of serving others both locally through our various ministries and globally through our involvement in missions. We hope that you will find this website informational as well as encouraging. If you have any questions or comments, you can contact our church office at 603.532.6931 or email us at info@jaffreybible.org.
Once again, thank you for dropping by.
Fouad Faris
Pastor/Teaching Elder
COPYRIGHT NOTICE
The information on this site is the property of Jaffrey Bible Church. No broadcasting or duplication of any sermons in public form are allowed
.